Photo: Ting Yi
Extraordinary Events
Uniquely You, Perfectly LBI
Visions become realizations in extraordinary places. Hotel LBI offers immense opportunity to create a day filled with beautiful moments in one of the greatest locations along the Jersey shore.
Photo: Ting Yi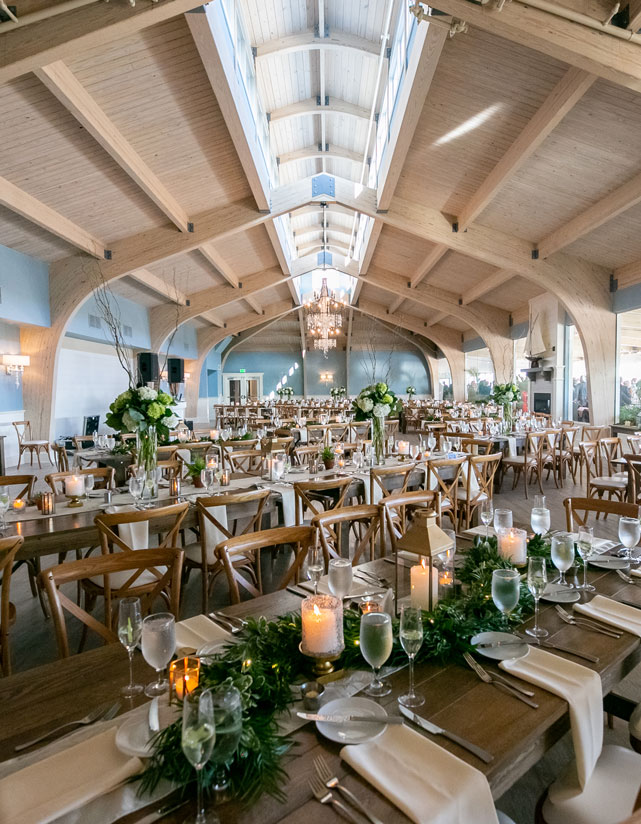 Premier Wedding Venue
A CHARMING DESTINATION, IN THE HEART OF A QUAINT BEACH TOWN
Hotel LBI provides a premier wedding venue to couples searching for a charming destination, in the heart of a quaint beach town. Hotel LBI's event room holds up to 200 guests. Single event weddings and overnight accommodations are available within our luxury venue.
Explore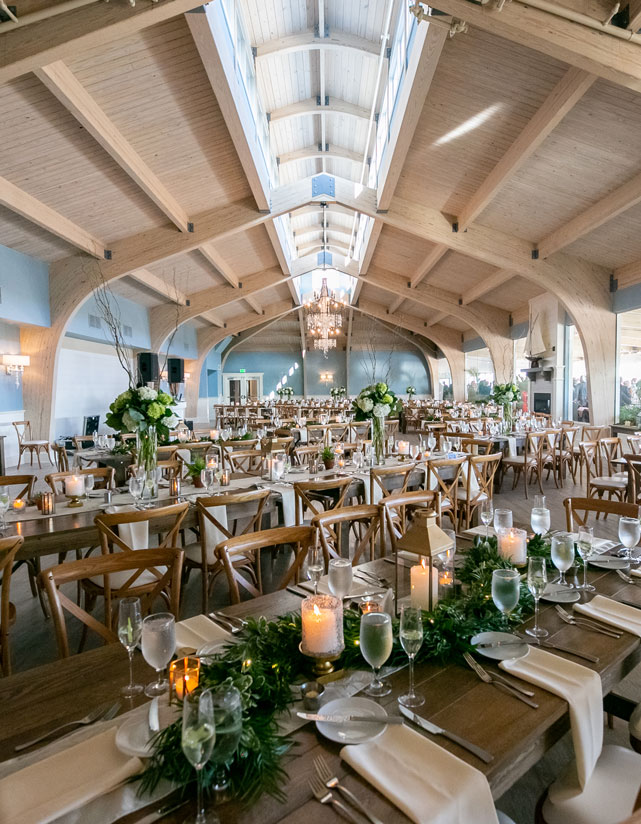 Corporate Events
EVENT SPACE FOR UP TO 200 GUESTS
Hotel LBI offers over 3,700 square feet of meeting and event space, including the Conservatory – with vaulted ceilings, natural light from our wall of windows and gas fireplace.
Explore
Reviews from our guests
Our wedding was a dream!
Everything was seriously perfect. The staff was amazing and so easy to work with. The food, delicious! And the rooms are stunning (and clean)! Our guests are still raving about it all! Highly recommend this place for weddings or any other special events/occasions!! Jessica, 2022.
Already looking to come back next summer
This was our 2nd stay at Hotel LBI and we are already looking to book to come back next summer. 22 teacher friends down to celebrate the start of summer. The hotel was clean, every staff member we came in contact with was so friendly and outgoing and the amenities were perfect! A huge shout out to the valet who somehow helped get 22 girls, chairs, and all of our things to the beach and back…not an easy feat but they did it was a smile and laughed along with us the whole way. Alyssa, 2022
You will actually get to ENJOY your wedding day
We had the best experience getting married at Hotel LBI. Even through all the pandemic ups and downs, Donna, Petra and their team were always optimistic, organized and delivered the most incredible experience. I would not change a thing about our wedding and am so glad we booked with Hotel LBI. You will actually get to ENJOY your wedding day and not have it pass you by. Lauren, 2021
The room was spectacular and everything was beautiful
We had a wonderful stay to celebrate our 30th wedding anniversary. The room was spectacular and everything was beautiful. The staff was very friendly and outgoing. They all never missed an opportunity to be accommodating and wish us a happy anniversary. We were able to use the beautiful pool, ride the bikes, and dine at The Salt. Highly recommend. Jennifer, 2020
The hotel is spotless, and the staff were amazing
We spent Valentine's Day here, and the hotel service and property exceeded our expectations. The hotel is spotless, and the staff were amazing. Has a indoor self-parking garage that was heated and you can enter the hotel easily and take the elevator to check in. The Living Room restaurant is perfect for a quick bite to eat, and the drinks are amazing. The room is beautiful, perfectly decorated, and clean. The linens were so soft, and I love the space, easily can entertain a family without feeling overcrowded. Perfect place to get away for a weekend. I will surely be back and would recommend anyone to go here. Diandra, 2022
Contact Us
Contact us for more information about Hotel LBI weddings and events.
By submitting this form, you are opting in to receive emails from Hotel LBI and our partners.
For more information view our Privacy Policy.
Experience LBI
The Perfect Destination for Your Wedding